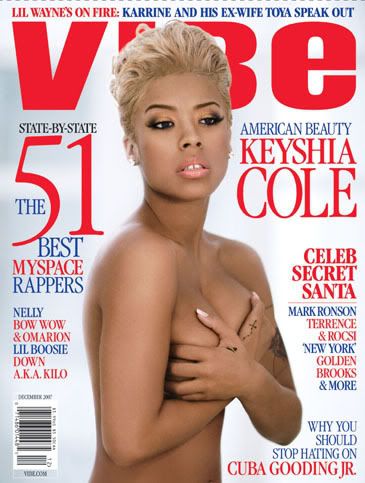 W-O-W!
  Ight so, It's quite obvious that with her sophomore album,
Keyshia
Cole
is definatly trying to take her career to the next level. I'm actually kinda surprised by this cover photo though.
Keyshia
always stated that she did'nt need to show her body to sell records…so is she contradicting herself? Is she just going for a more sexy image this time around? What are you thoughts on this cover? THIS IS THE GHETTO
MARILYN MONROE
! YA HEARD ME! Make sure you check out
Keyshia Cole
on the December issue of
VIBE
magazine.